SYLK is a New Zealand made, leading water based personal lubricant that has been loved by Australian women for over 30 years.
After more than a decade it is time for a new look, and we hope you love our fresh new packaging as much as we do!
Don't worry we have not changed anything else about SYLK, it is the same great product made from 100% natural kiwifruit vine gum extract.
SYLK is pH balanced neutral in the sensitive vaginal environment. Sylk DOES NOT contain any GMO's PEG's, Palm Oil, Parabens, Hormones, Alcohol, Silicon, Petrochemicals, or animal products (SYLK is Vegan friendly).

Read More
Why choose SYLK?
It is perfectly natural for women to experience vaginal dryness during certain stages of life. If it's any comfort at all, know that you are not alone. While sex may be the first thing that comes to mind when you think of a personal lubricant, SYLK can actually help in other ways too.
Learn More
What is Vaginal Dryness?
Vaginal dryness is a common, uncomfortable and often painful condition. It can affect women at any stage of their adult life. Estrogen is the main female sex hormone, and plays a very important role in the female body.
Learn More
Is SYLK right for me?
SYLK can be used by anyone that wants that little bit of additional intimate lubrication. Whether you need some daily relief from the symptoms of vaginal dryness or a little bit of extra help in the bedroom, SYLK's velvety smooth and oh so slippery texture will help with lubrication without leaving you feeling sticky.
Learn More
A few things you might be wondering
The plant extract comes from the kiwifruit-vine gum, not the kiwifruit itself. If you are unsure we suggest you test a small drop on your wrist or inner thigh to make sure you do not have any reactions. Always consult your doctor or healthcare practitioner if you are unsure.
SYLK is made from kiwifruit vine gum which gives SYLK its unmatched silky smooth consistency. SYLK is pH balanced to be neutral in the sensitive vaginal environment. SYLK does not contain any petrochemicals, parabens, flavorings or colouring. CLICK HERE to see our full ingredients list
Our skin is the largest organ in our body and around 60% of what we apply to it gets absorbed into our bloodstream. That is the reason why what we put on our skin is equally important as what we put in our body because they both effect our wellbeing as a whole.
A healthy vagina has a natural pH, which is somewhat acidic, creating an unfriendly environment for harmful and damaging bacteria. If the pH balance is a disturbed, bacterium can multiply causing infections and irritation.
Parabens are frequently used chemical preservative found in everyday common products from food to shampoo. They have been used in the cosmetic and pharmaceutical industries for many years and are considered reasonably safe. Recently research has indicated parabens may disrupt hormones in people and may have other side effects when consumed.
SYLK does NOT contain parabens.
SYLK does NOT test its product on animals.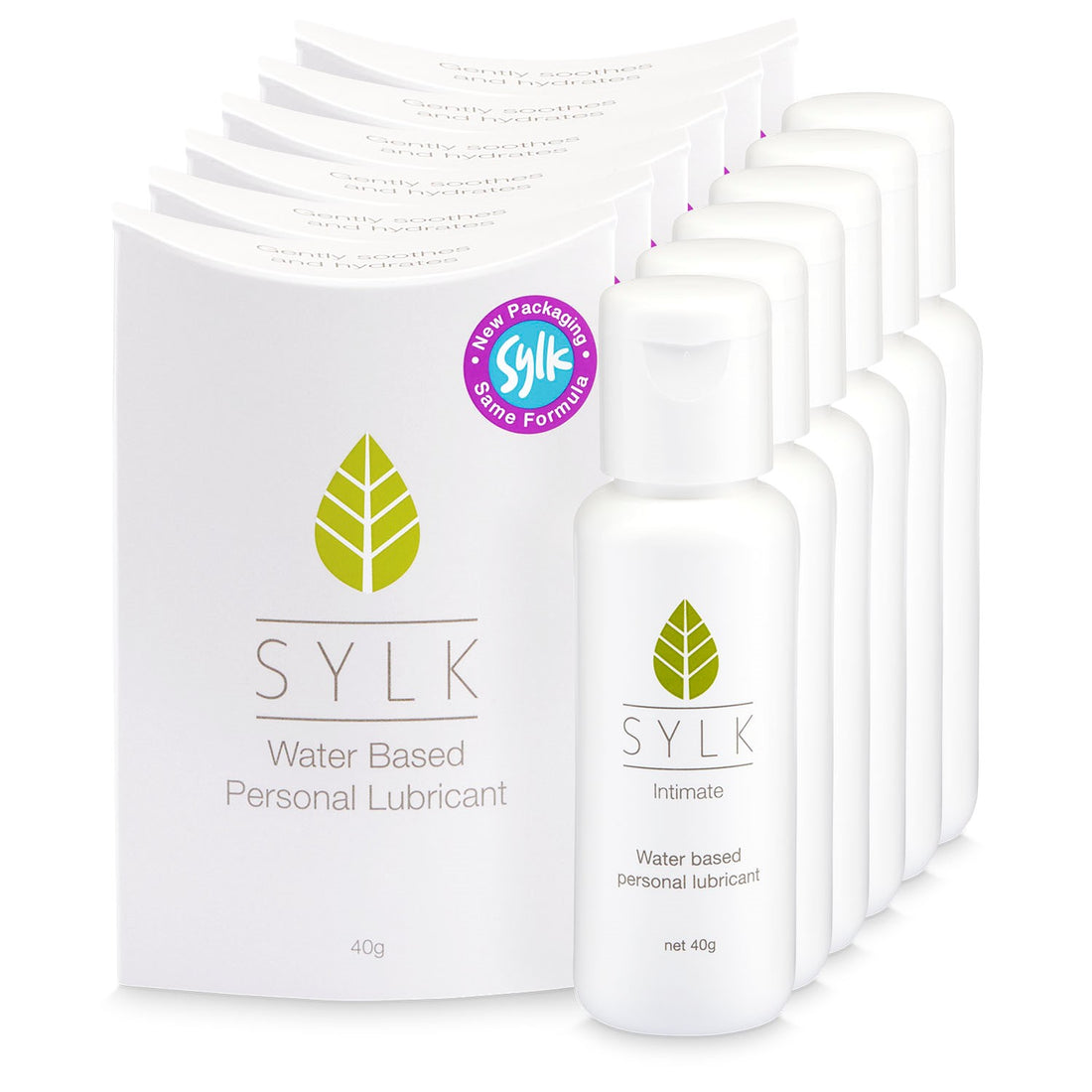 SYLK is a water-based non-sticky, and non-staining Personal Lubricant. SYLK is made from kiwifruit vine extract, a natural by-product of kiwifruit orcharding in the Pukekohe region of New Zealand. Sylk is balanced pH neutral in the sensitive vaginal environment and is safe to use with tampons, latex condoms and sex toys.
Kris
This product works - SYLK is great for sensitive skin. It's the only product I've found that does the job and doesn't irritate the skin. Been using SYLK for more than 20 years and will never change brands.
Claudia
Can't live without it - Could not recommend highly enough. This product is so gentle on the private area and is the best lube I have used. Would recommend to everyone, especially women with sensitive bits!!
Eileen
Melbourne Vic
This is the best...As an older couple...we have tried many lubricants... when we were not able to purchase SYLK...until I found I could purchase it online...but this is the best...effective and not sticky like some...
Heather
Beautiful natural product which feels like me :)
Love this natural lube which helps me feel more confident as it feels so natural, feels like me.
Monica
I love this product! I find this product very user friendly does not hurt my skin easy to use like the feel of the product doesn't feel sticky like some other products really like it.